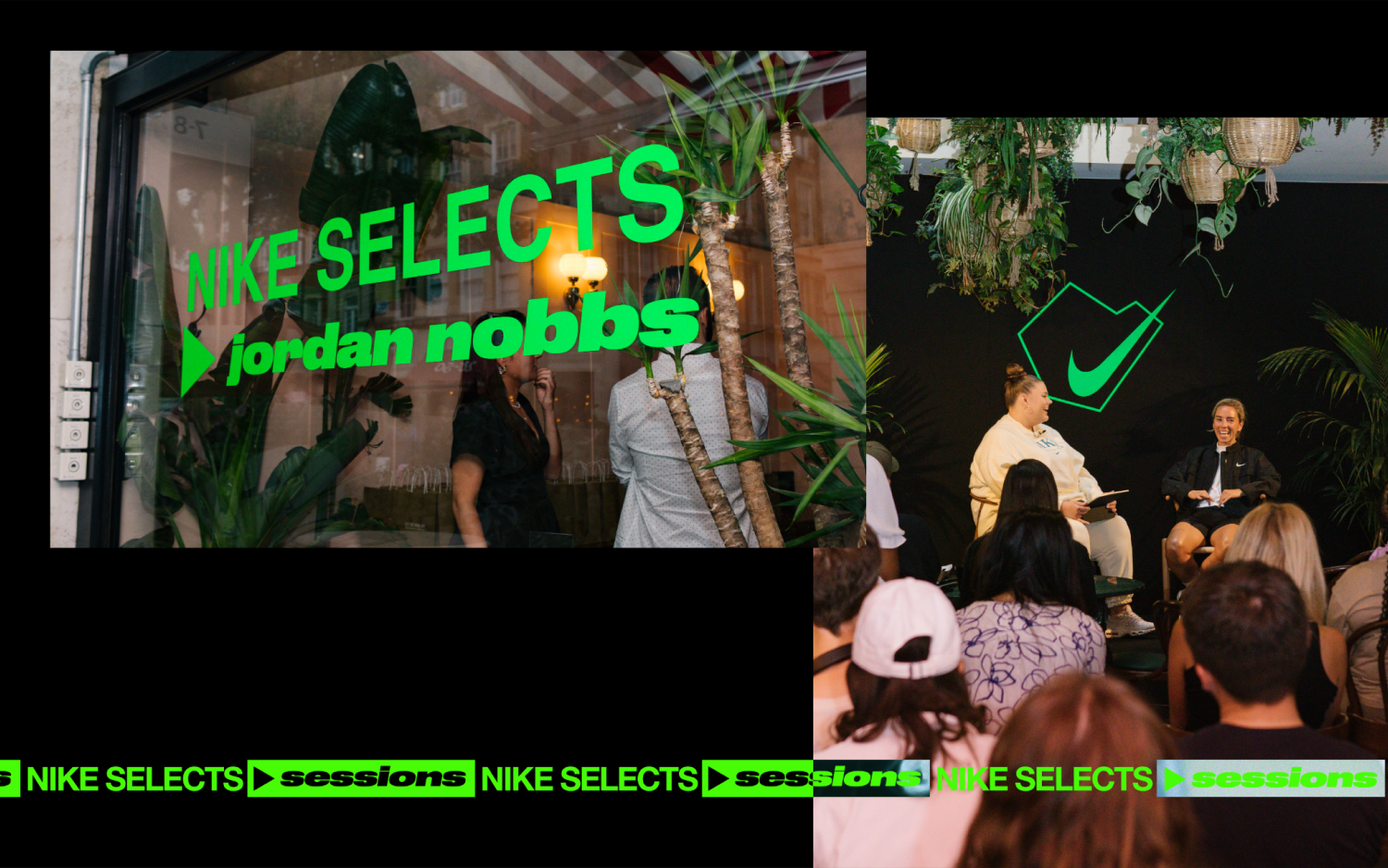 Design mechanism for Nike Selects Sessions; a live, monthly event hosted by Nike London where guest speakers discuss their careers followed by a Q&A with a live audience.

The event features people and Nike collaborators from all cultures and disciplines, who are excelling in their field. A 'highlighting lockup' was used to reflect this which changes with every guest speaker.

(While working at

Stereo Creative

)
Graphic Design, Branding, OOH
Girls Participation Summit
Visual identity for Nike's Girls Participation Summit; an annual event held on International Day of the Girl.

A bold lockup was created to reflect the idea of empowering adolescent girls and promoting gender equality.

(While working at Stereo Creative)
Templates for Nike EMEA's 'Nike By You' franchise. These mechanisms are to encourage Nike Members to get more involved in the Nike App and to inspire people to build their own shoe to match an outfit or their favourite colour.
(While working at Stereo Creative) Inhouse Graphic Design for Glasgow-based, Luxury Textiles Studio,

Timorous Beasties

.

Creating a visual system for the award-winning Studio which celebrated their 30th anniversary in 2020. This included Internal and OOH deliverables while keeping the Studio's unique and bold designs at the forefront of customer's and client's attention.

Featured Timorous Beasties designs:
Seaweed & Shell
Kaleido Splatt All Over
Thistle
(While working at Timorous Beasties)
Branding for Savour; a pop-up kitchen in one of Glasgow's oldest establishments, Café Gandolfi.

The client wanted a simple feel for the branding with a nod back to their roots on the Isle of Harris. A custom typeface was created to highlight the sharing-nature of the menu with a colour scheme that reflects the famous beaches on the Outer Hebrides.